Bringing Chiropractic to the Little League
(NewsUSA) - Participating in sports may be a rite of passage for kids, but it's up to parents to recognize, manage and -- yes -- prevent sports-related health conditions and injuries like concussions. One way to help do just that: an evaluation by a doctor of chiropractic, says Stephanie Mills, the recently crowned Ms. America 2014 and herself a chiropractor. To learn more, visit www.F4CP.org/findadoctor. Watch the video at: http://youtu.be/KiJV4otR0IM
Helping Golfers Stay in the Swing With Chiropractic Care
(NewsUSA) - It takes years of practice to become a great golfer and to hone your swing. But to reach that level, your body has to be up to the task. Well, it turns out chiropractic care can help golfers treat injuries and restore balance. For more information, visit www.F4CP.org/findadoctor. Watch the video at: http://youtu.be/cGWPeSV4VKQ
Fishing and Boating are Great Activities for the Entire Family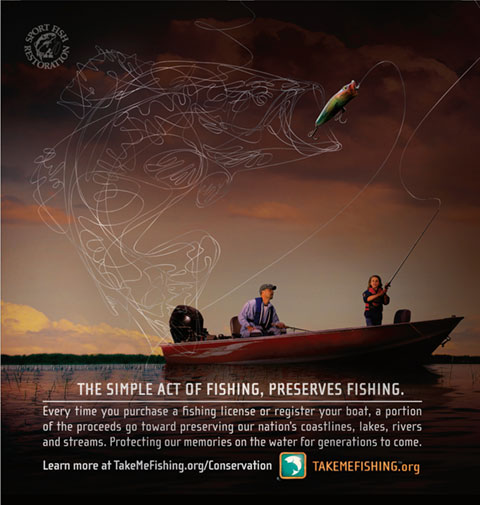 (NewsUSA) - NewsusaInfographic - "Protecting Memories" reminds us that fishing and boating are great activities for your family to make memories on the water. Participating in these fun outdoor activities actually contributes to the protection and conservation of our nation's waterways for generations to come. Learn more at TakeMeFishing.org. See full-sized image here.
For Dwight Clark, the Catch Is Chiropractic Care
(NewsUSA) - Dwight Clark, former wide receiver of the San Fransisco 49ers, has a special place in his heart for chiropractic care. Most famous for "The Catch" in the 1982 NFC championship game, Clark found that chiropractic care, and seeing a chiropractor weekly, got him in the best possible shape for each game. For more information, visit www.yes2chiropractic.org. Watch the video at: http://youtu.be/6v7VFQKeoJs
Why Purchase a Fishing License?

(NewsUSA) - NewsusaInfographic - When going fishing or taking your boat out on the water, know the benefits of having the proper fishing license and boat registration. It helps your local environment. Learn more at, www.takemefishing.org. See full-sized image here.
Racing Through the Pain With Olympic Ski Champion Picabo Street
(NewsUSA) - Named after a small town in her home state of Idaho, Picabo Street gained fame as an Olympic gold medalist and World Cup ski champion. But her career might've literally gone downhill had she not turned to chiropractic care. "Chiropractic has been a life saver for me," says Street. "I can say that [without it] I do not think that I would be able to ski today, recreationally or otherwise." Street won a gold medal in the 1998 Winter Olympics. Later that year, she slammed into a fence
Sportscaster Linda Cohn Enhances Her Game With Chiropractic Care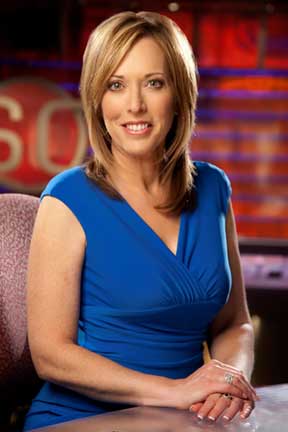 (NewsUSA) - Ask TV's Linda Cohn to list what's surprised her most in her 22 years as one of the most successful female sports anchors around, and one thing immediately jumps out at you. That's because it has nothing to do with, say, scandals -- and she's certainly covered her share -- and everything to do with chiropractic care. Specifically, how many professional athletes attribute their success to it. "Chiropractic care is a remarkable approach to health care that helps to keep you healthy a
The Big Holiday Decision: Xbox One or PlayStation 4?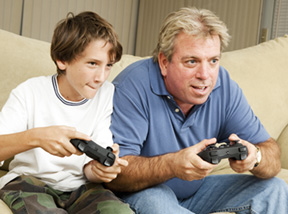 (NewsUSA) - Feeling like you haven't had this much trouble making a decision since Leno and Letterman first went head-to-head? That's okay, the debut of the new Xbox One and PlayStation 4 consoles -- conveniently just in time for the holidays -- means countless people just like you are also debating which to buy for the very psyched gamers in their families. Both represent a big leap in graphics, speed and intelligent personalization. Both have tons of games sure to please. That said, a Forbe
The Most Dangerous Sport for Women? Try Cheerleading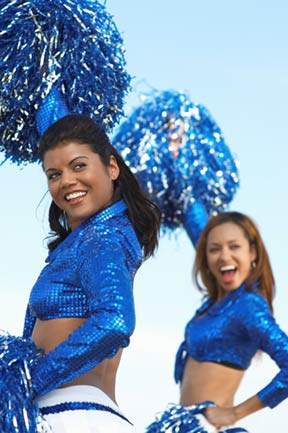 (NewsUSA) - It turns out that cheerleaders and football players have something in common you might not have guessed: concussions. According to a new study in the Journal of Pediatrics that found cheerleading to be by far the most dangerous activity for female athletes -- accounting for 66 percent of their catastrophic sport injuries -- more than a third of girls who suffer a concussion don't even recognize the symptoms well enough to report it. The research comes on the heels of numerous news
Enhance Your Sports Watching Experience With the Right Light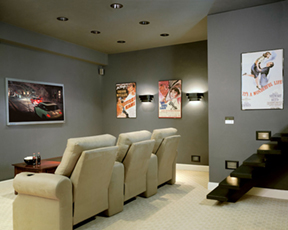 (NewsUSA) - Football season is here, and baseball playoffs are just around the corner, which means it is also time to get your entertainment area in shape for family and guests. Whether your TV is in your family room or a dedicated media room, it takes more than just a big screen to get the most enjoyment out of your viewing experience. According to the American Lighting Association (ALA), good lighting can significantly enhance movies and sports watching, while poor lighting can be a distract
Ants: America's Number-One Nuisance Pest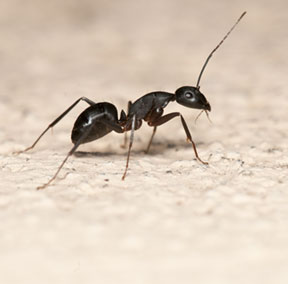 (NewsUSA) - Imagine an earless creature that can carry 20 times its body weight living with thousands of seemingly identical clones that will fight to the death when challenged. While this image could be taken right from a science-fiction thriller, it also depicts America's number one nuisance pest ? the ant! According to a recent survey conducted by the National Pest Management Association (NPMA) and Dr. Lauren Hansen of Spokane Falls Community College and Washington State University, ant i
Stink Bugs -- A Smelly Fall Nuisance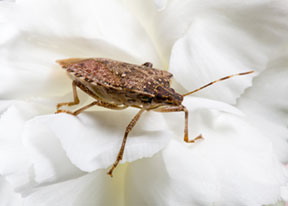 (NewsUSA) - Turning leaves and cooler weather are sure signs that fall is here, but for homeowners in a number of states across the country, stink bugs are quickly becoming another sign of the changing seasons. The National Pest Management Association (NPMA) says we are likely to start seeing these smelly pests hanging on curtains, lampshades, screens and other objects inside homes in the coming months. The brown marmorated stink bug, native to Japan, China, Taiwan and South Korea, was first di
Super Bowl Champion Mark Collins Tackles Pain With Chiropractic Care
(NewsUSA) - Over the span of his career, defensive back and two-time Super Bowl champion Mark Collins has experienced more than his fair share of unnecessary roughness. "I played defensive back for the New York Giants from 1986 to 1997, with the Kansas City Chiefs, the Green Bay Packers and the Seattle Seahawks," Collins says. "Played 13 great years, had a lot of hits. "Gave a lot of hits and took some hits, too, and I can tell you it has wear and tear on your body." After all those years o
On the Run With Professional Marathoner Stephanie Rothstein
(NewsUSA) - By the age of 4, Stephanie Rothstein-Bruce was already off and running. In fact, from high school through her college years at U.C. Santa Barbara, she can't remember a time when she wasn't running. Now a professional marathoner for Adidas, the athlete and her husband, Ben, train year round, participating in U.S. track and road championships as well as marathons. "I've competed in two Olympic track and field trials," she says, "and ran away with an eighth-place finish in the 2012
How Olympic Gymnast Nastia Liukin Keeps Her Body in Balance
(NewsUSA) - U.S. Olympic gymnast Nastia Liukin was born into a world of balance beams and dismounts. "Both my parents were celebrated Olympic and world champion gymnasts in Russia," Liukin says. "They came to the U.S. and started coaching gymnastics when I was a baby. "Because they couldn't afford a babysitter, I was always hanging around in the gym with them while they worked. I used to run around on the bars and mimic the other children and even copy and perform their floor routines at the s
Targeting Obesity With Chiropractic Care
(NewsUSA) - You'd think that with the thousands of weight-loss products and treatments on the market today, more than 140 million Americans age 20 and over wouldn't officially be considered overweight or obese. Wellness and fitness expert Shea Vaughn says there may be an overlooked solution that could provide help for those struggling with their weight. "We know chiropractic care helps patients with many physical ailments," says Vaughn, "but it also represents a proactive approach in helping t