103.3 Spin FM
Midnight-6am

Sports [powered by YAHOO! Sports Radio 910am/105.7fm]
Fire Away: How to Prepare For Hunting Season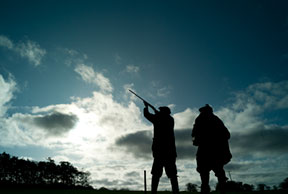 (NewsUSA) - Although hunting season may still be months away, it's never too early to start checking things off your to-do list. After all, no matter how you slice it, there is a lot of work that goes into getting ready. Fortunately, for today's hunter, things have changed drastically from decades past. It used to be that hunters slept in tents, heated tin cans of beans over an open fire, wore puffy down parkas to keep warm, and stayed near paved roads in case they got stuck. Now, lodges, guid
What Type of Bug Bite Is That?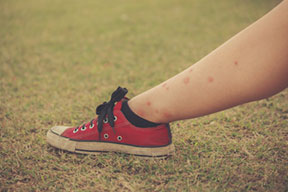 (NewsUSA) - Sunny summer days are meant for outdoor fun, but few things ruin time outside more quickly than bites from pests. Insect bites can result in consequences that range from minor, yet aggravating, irritation to extreme pain and even potentially fatal illnesses. If you are on the receiving end of a bite, it is important to detect which pest inflicted it so you can determine the best course of treatment, as well as investigate whether there is a pest problem on your property that warrants
Spit Happens: Get Active This Summer With New Portable Spittoon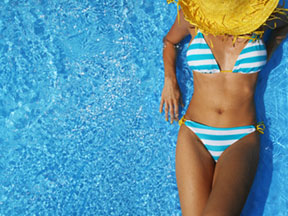 (NewsUSA) - Summertime means outdoor barbecues, baseball games and time at the beach or pool. Outdoor activities are plentiful and often, but for the 9 million smokeless tobacco users, they can present a conundrum. One of the problems for smokeless tobacco users is the unsightly, telltale "spit cup." For one, it can make others uneasy seeing a clear bottle sitting in a car, by the beach chair or on the deck in the backyard, never mind prompting uncomfortable conversation. Carrying a large chew-
Light Up Your Landscaping Like a Pro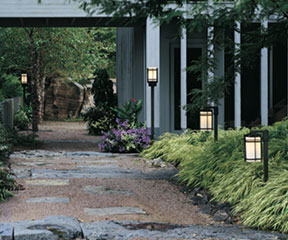 (NewsUSA) - Summer months are quickly approaching, and many homeowners are getting lawns prepared for cookouts, family gatherings and entertaining late-night porch hangouts. According to the American Lighting Association (ALA), proper outdoor lighting is just as essential for a beautiful landscape as are a lush lawn, bright flowerbeds and manicured shrubs. Jeff Dross, corporate director of lighting education and industry trends for Kichler Lighting, recently explained that homeowners are open
This Spring, It's all About That Bass Fishing -- and Your Basic Gear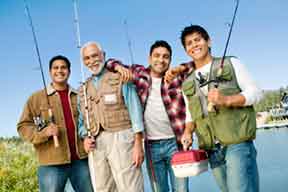 (NewsUSA) - The days of using a stick, some string and a worm are as much a part of American culture as apple pie and baseball. Unlike that time, there are now many choices for anglers this spring, depending on where you'll be fishing. In fact, selecting your gear is half the fun. But for starters, set aside the rods, reels, rigs, jigs and tackle, it's also just as important to remember these items that are often overlooked: * Use sunscreen. You only have to suffer from sun poisoning one time t
New Treatment for Undiagnosed Sports Injuries -- From Your Dentist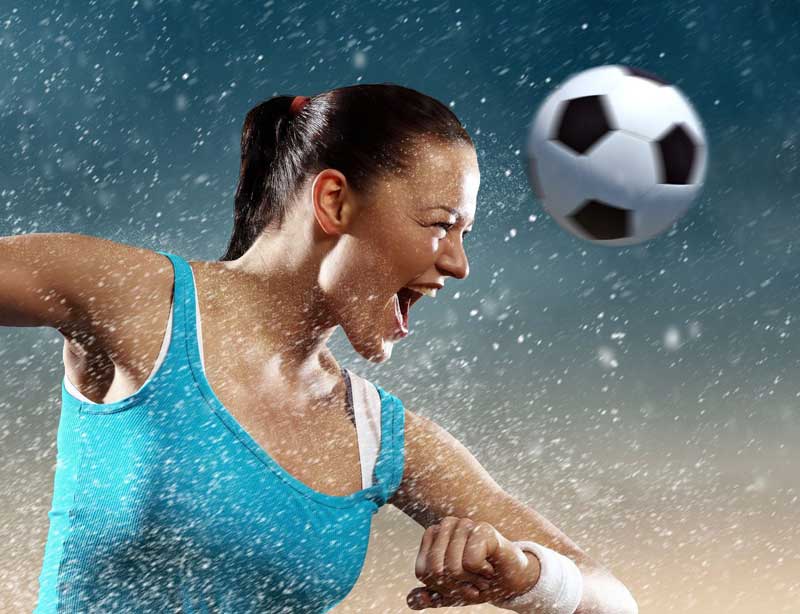 (NewsUSA) - Sports-related injuries are common and, when an athlete is hurt, care follows a proven, long-standing protocol of rehabilitation. But what happens when impact occurs to the head, face or jaw, and -- at the time -- no immediate injury is diagnosed? Weeks, months or even years later, many of these players begin to experience headaches, TMJ/D, migraines, vertigo or tinnitus -- estimated to impact 50 million people in the U.S. to some degree. "Undiagnosed head trauma from sports inj
Bringing Chiropractic to the Little League
(NewsUSA) - Participating in sports may be a rite of passage for kids, but it's up to parents to recognize, manage and -- yes -- prevent sports-related health conditions and injuries like concussions. One way to help do just that: an evaluation by a doctor of chiropractic, says Stephanie Mills, the recently crowned Ms. America 2014 and herself a chiropractor. To learn more, visit www.F4CP.org/findadoctor. Watch the video at: http://youtu.be/KiJV4otR0IM
Helping Golfers Stay in the Swing With Chiropractic Care
(NewsUSA) - It takes years of practice to become a great golfer and to hone your swing. But to reach that level, your body has to be up to the task. Well, it turns out chiropractic care can help golfers treat injuries and restore balance. For more information, visit www.F4CP.org/findadoctor. Watch the video at: http://youtu.be/cGWPeSV4VKQ
Taking Care on and off the Sports Field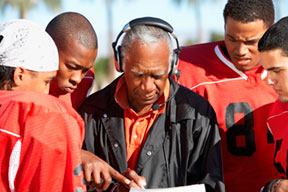 (NewsUSA) - It's one of the unfortunate truths of our obsession with sports: Coaches don't normally get much credit unless they take their teams all the way to a title. And yet, there actually still are some coaches -- let's call them the good guys -- who view at least a part of their jobs as helping to build character in their players while easing the mental and physical irritations that come with competition. "Coaches have the power to teach much more than the physical elements of the game,"
Fishing and Boating are Great Activities for the Entire Family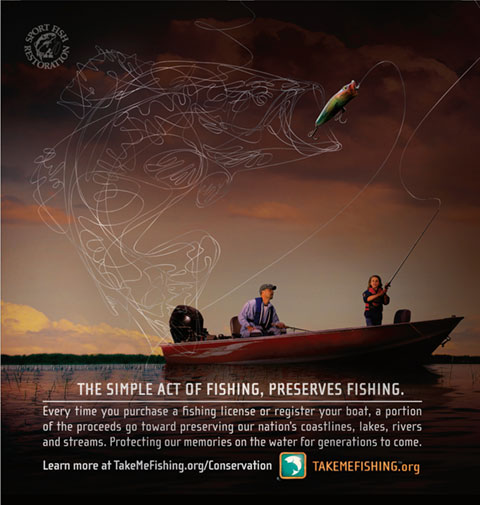 (NewsUSA) - NewsusaInfographic - "Protecting Memories" reminds us that fishing and boating are great activities for your family to make memories on the water. Participating in these fun outdoor activities actually contributes to the protection and conservation of our nation's waterways for generations to come. Learn more at TakeMeFishing.org. See full-sized image here.
For Dwight Clark, the Catch Is Chiropractic Care
(NewsUSA) - Dwight Clark, former wide receiver of the San Fransisco 49ers, has a special place in his heart for chiropractic care. Most famous for "The Catch" in the 1982 NFC championship game, Clark found that chiropractic care, and seeing a chiropractor weekly, got him in the best possible shape for each game. For more information, visit www.yes2chiropractic.org. Watch the video at: http://youtu.be/6v7VFQKeoJs
Erase Strokes From Your Golf Game -- No Pencil Required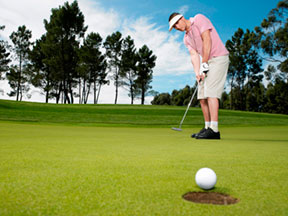 (NewsUSA) - "To shave strokes from your golf game, the only equipment you need is a good eraser." Although this phrase is uttered jokingly by many golfers, recreational golfers who've reached their plateau have had very few other options, until now. "If recreational golfers insist on following the rules used by the PGA Tour, there's little they can do to immediately improve their game," says John Hoeflich, executive director, of the United States Recreational Golf Association (USRGA). "Howeve